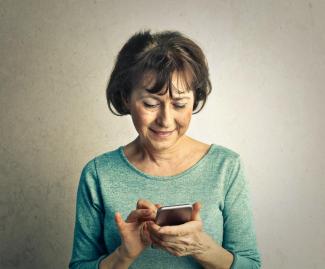 How Retirees Can Actively Protect Themselves Against Elder Abuse
One aspect of retirement that often gets overlooked is how vulnerable those in that stage of life are to abuse and scams. As we age, our health changes, and many people experience cognitive decline—all of which can make us more vulnerable. But if you know what to look out for, there are ways to protect yourself from falling prey to scams or other forms of elder abuse. 
What Is Elder Abuse? 
Elder abuse is the physical, emotional, or financial mistreatment of a vulnerable adult. This can include physical violence and neglect, as well as financial exploitation. It's essential to know elder abuse goes beyond family members; it can also happen among friends, caregivers, neighbors, or scammers.
Physical abuse—Including hitting, pushing, shoving, and other types of physical contact that cause pain or injury to a person
Emotional abuse—Psychological maltreatment is emotional abuse when it causes harm to an older adult's mental health. It includes constant criticism or insults; name-calling; threats of punishment or abandonment; and isolation from family, friends, and activities. 
Financial exploitation— is the intentional deception or misuse by another individual for personal gain. For example, fraudulently obtaining money from someone else's bank account without permission by someone who knows the victim and had access to a checking account, but didn't ask for permission before writing checks on their behalf. This can also include stealing credit card information, identity theft, forging signatures, and anything else of that nature. 
How To Spot Elder Abuse
Whether for yourself or others, you should be vigilant for signs of elder abuse. Some signs include: 
Changes in behavior
Withdrawing from social activities
Unexplained bruises or injuries, weight loss, or other signs of malnourishment
Depression or mood swings (especially if they're out of character)
Financial exploitation in particular can present itself in sudden changes in the individual's spending habits or unusual financial transactions, such as selling possessions without explaining why they're doing so.
When dealing with potential scammers, keep in mind that they will always try to rush you or scare you. Any legitimate financial institution or dealing will not be pushy. Scammers ask for personal or sensitive information over the phone or via email. They might use vague wording, promises, or even threatening language. If something doesn't feel right, it probably isn't. Trust your gut. 
Common Scams Retirees Should Know About
SCAMS INVOLVING FAKE GOVERNMENT OFFICIALS
In government impersonation scams, also called government imposter scams, con artists pretend to be from the Internal Revenue Service (IRS), Social Security Administration, or Medicare when they call vulnerable older adults. They might claim the victim owes back taxes and "issue a warrant" for their arrest or deportation if they don't pay up right away. 
LOTTERY FRAUD
Many people are aware of lottery fraud. Here, con artists call an older adult and claim they have won a lottery or some other kind of prize. The older adult must send money, cash, or gift cards in advance—often thousands of dollars worth—to cover alleged taxes and processing costs before they can claim their winnings. 
PHONE SCAMS
In this instance, the victim gets a variation of a frantic call purporting to be from a government or law enforcement agency (like the police). Scammers tell the victim that they are at risk of being sued or detained for a fictitious crime if they don't pay a fine by a specific date. The scammer may also try to convince the victim they have won a prize but need to prepay the taxes to claim it. 
INTERNET SCAMS
Perhaps one of the most popular ways of targeting the elderly is through internet scams. These are particularly important to watch out for, as they prey on seniors' ignorance of cybersecurity and computers, and thus can be quite subtle.
There are a variety of internet scams, and many are very convincing. Some may feature a pop-up message or blank screen on a phone or computer that notifies the victim that their device is broken and requires repair. The con artist may then demand remote access to the older person's computer, or insist they pay a fee to have it fixed when they call the support number for assistance. 
Another scam to look out for is email scams. Scammers will pose as a legitimate organization, such as McAfee or AT&T, and email about a nonexistent bill or upcoming renewal of a membership. 
One thing to look for in these instances is the email name- if it's a combination of random numbers and letters and not the official company correspondence, it is not legitimate. You can also copy and paste the email message to Google and often find a site that will verify that it is, in fact, a scam. Never click on any links within the body of the email before doing so.
Internet scams are getting more and more sophisticated, and are rampant in this day in age.  The Internet Crime Complaint Center (IC3) received 13,900 tech support fraud complaints in 2021 from senior citizens who lost close to $238 million. It's crucial to be as educated about cybersecurity as you can. 
INVESTMENT SCAM
You may run across scammers who claim that their investments offer high returns and little risk. This risk/return ratio is not how investments typically work; if they did, the scammer would be too busy making money with their investment idea than trying to get money out of you or your loved one. 
GIVING
Yes, crooks even resort to faking charities to scam seniors out of money. Do your due diligence before signing a check, buying gift cards, or sending funds anywhere.
How To Protect Yourself (and Others) From Falling Prey To Scams 
Remain socially active- isolation can make you more vulnerable
Name a Power Of Attorney who you trust to make decisions for you
Be careful who you list as a joint owner on your bank account
Keep all personal and financial information stored in a secure place
Create strong passwords and keep them up to date
Maintain awareness about your money. Sign up for alerts from your bank/investment account when changes happen (i.e. when new people log in, deposits, withdrawals, requests, etc.)
Educate yourself on cybersecurity by watching videos or taking a class
The last step, to educate yourself (and others), is one of the best tools you can have. This way, your knowledge will be your power when you come upon any potential scams. Seek out videos, articles and resources (especially those particularly designed for the elderly) about cybersecurity to stay informed. 
Ways To Report And Help Prevent Future Abuse
If you think you're being mistreated or abused, talk with a family member or friend. If they do not believe you, talk with another trusted person, such as a social worker or financial advisor.
Beyond letting someone know, don't be afraid to act! You can call the Elder Abuse Hotline at 1-866-800-1475. You can also call your local FBI field office and report any suspicious activity or behavior you've observed regarding financial fraud involving an older adult. 
If you're a caretaker or loved one of an elderly person who tells you they believe they're a victim of abuse, it is essential to take them seriously. Even if they do not tell anyone directly about their abuse, there may be signs of this abuse visible in the home environment (elderly persons who live alone are at greater risk for being abused than those who live with others).
Though there are many tricky ways scammers are constantly trying to take advantage of vulnerable individuals, that doesn't mean you are helpless. Staying knowledgeable, vigilant, private, and cautious will help you to navigate this terrain and help keep your finances safe and sound.